Duck Boat Tours Take a ride around the city shoreline in an authentic World War II vehicle. Experienced ConDUCKtors who will inform you about the relevant facts will guide these duck mobiles and sights as you glide by Boston's many attractions.
Boston Convention and Exhibition Center There is always some event, festival or exhibition scheduled here, any tourist visiting Boston in an RV rental will never get bored as they see the many sites and exhibits offered there.
Stata Center This new center built onto the side of Building 20 at MIT, is already becoming a much talked about piece of work. Designed by architect Frank Gehry, a Pritzker prize winner, the Stata Center is a work of art in innovative construction.
Boston University/ Harvard/ MIT/Northeastern The brains of the world unite in the intellectual metropolitan of Boston.
Old North Church This historic Episcopal Church located on the North Shore of Boston is one of the most beautiful Episcopal churches in Boston. Since 1723 this still active Georgian style church has had a chequered past from Paul Revere all the way to current day events.
Boston Tea Party Ship & Museum Although the Museum is currently under construction, the information and the sights of this famous rebellion is one thing that Boston is renowned for.
Boston Harbor When you are a small coastal state, your access to the harbor is a very important thing. With whale watching, boat tours, boardwalks, and fishing, the Boston harbor is a very vibrant place to visit.
Beacon Hill The prestigious upper-class Brahmins used to inhabit the English style mansions of this aristocratic neighborhood.
---
Posted September 14th, 2011
Comments Off

on Boston Special Events and Attractions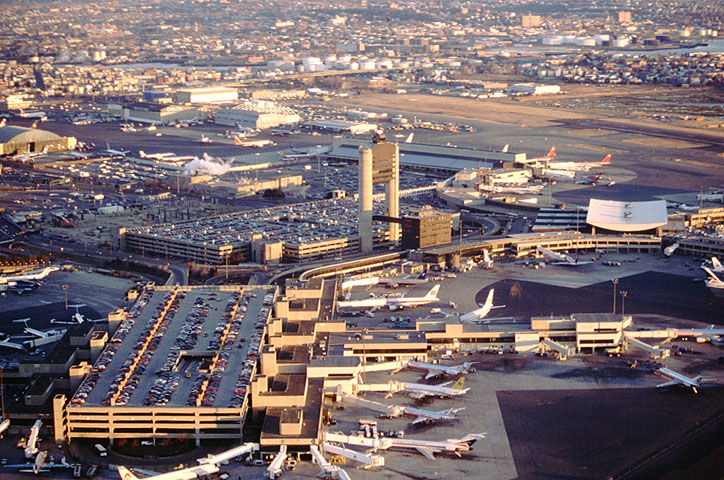 If you are looking for an airport RV rental from Boston Massachusetts you are in the right place. USA RV Rentals has locations close enough to the Boston Logan (Massport) airport (BOS) so that picking up an RV is convenient if you are starting your vacation from the airport. Some RV rental companies may make you spend the night in an airport hotel if you are flying in from an international destination or you may just want to start fresh in the morning. Check your terms and conditions to see if a shuttle is available from your hotel or the airport to the RV rental location. USA RV Rentals has the perfect airport RV rental from Boston Massachusetts.
Photo credit: Boston Logan International Airport from Getty Images
Check out these articles for great things to do while visiting Boston.
Boston Special Events and Attractions
---
Comments Off

on Airport RV Rentals Boston Massachusetts