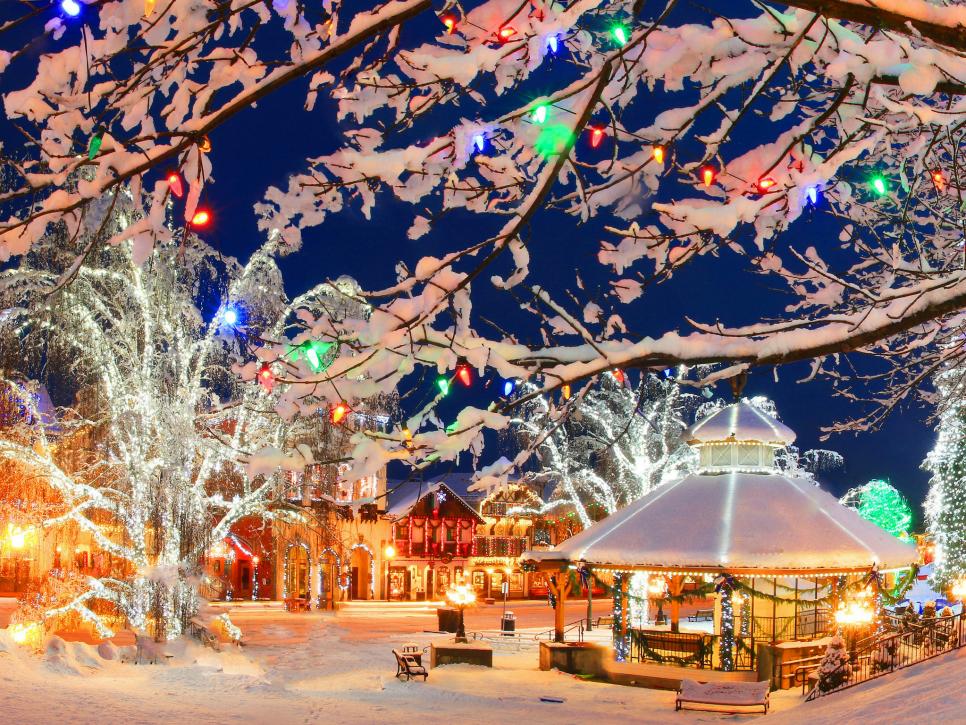 Spending the holidays in an RV is an open invitation to do whatever your heart desires. During the winter holidays, the options really are endless! Why not get the whole family on board and start a new stress-free holiday tradition! Load up the presents, candy canes, and twinkly lights, here are some road trip ideas for your winter holidays in an RV.
Visiting Family
Driveway Surfing: All the joy of visiting your family with the comfort of your own space to retreat to. Consequently, save money on hotels or hopping from guest room to guest room. Instead, enjoy the convenience of your RV while you driveway hop through the winter holidays.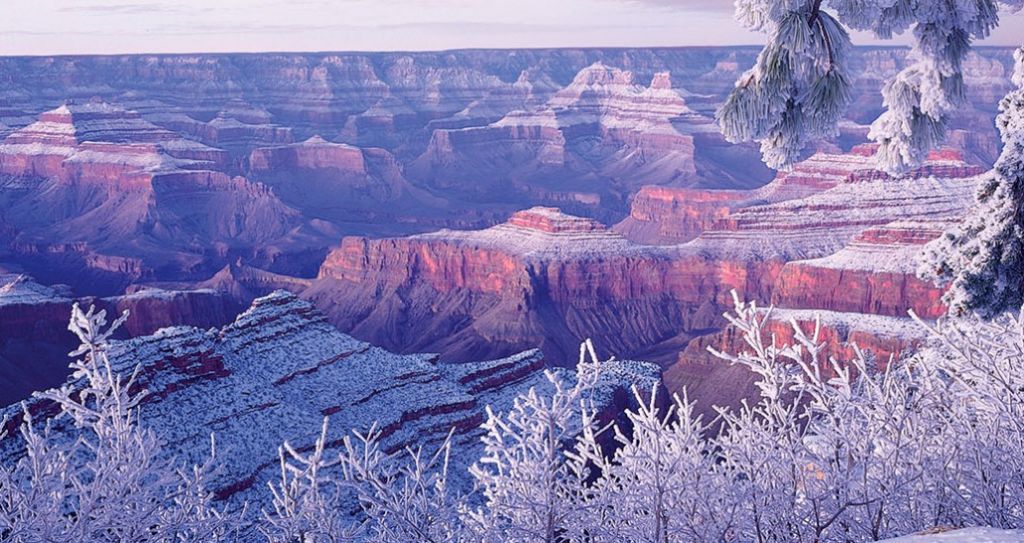 An Adventurous Holiday
Meet the whole family at the Grand Canyon. Escape the hustle and bustle of 1000s of tourists and the sweltering heat of Arizona's summers. The whole family can stay at the year-round RV Park. Skip the stress of hosting the family and make memories that last a lifetime.
Christmas Spirit-Filled Holiday
Get in the holiday spirit with a month and a half of holiday cheer at Stone Mountain Christmas Festival! Enjoy holiday train rides, daily Christmas parades, nightly fireworks, and millions of dazzling lights!
A Sunny Holiday
Escape the holiday hustle and bustle and spend the days on the white sandy beaches of Pensacola Beach, Florida. With many RV Parks to choose from, enjoy miles of crystal clear empty beaches and getting a tan during Christmas Holidays!

A Peaceful Holiday
Sink into the peace and quiet of the season at Yosemite National Park. Sparkling snowflakes fall silently in this gorgeous National Park. Skip the crowds and enjoy a variety of winter activities. Spend some quality time in nature this holiday season.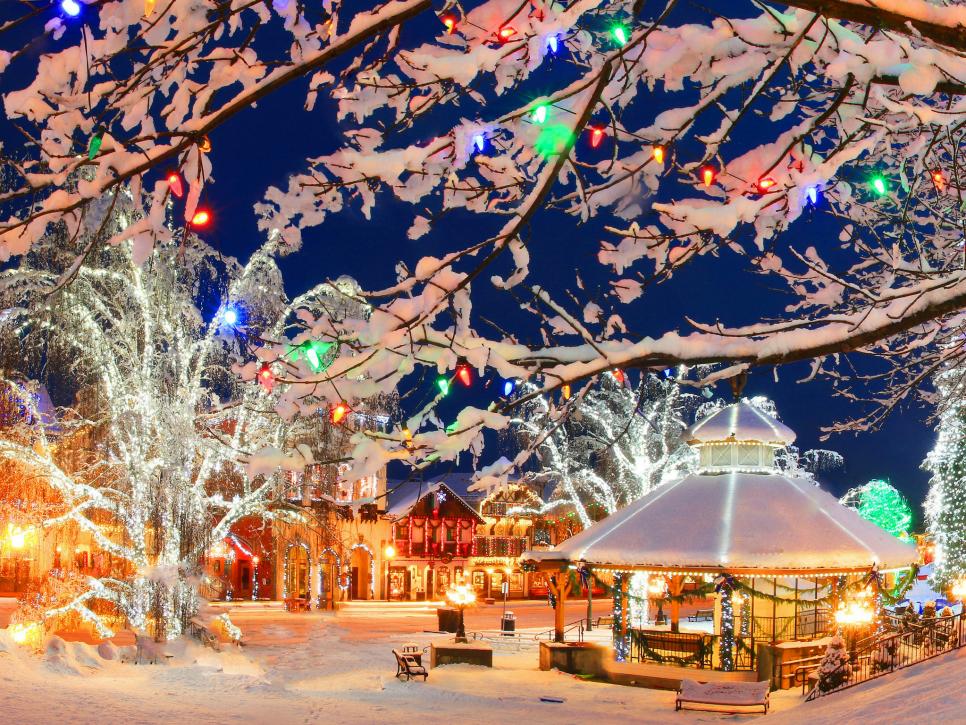 A Bright Christmas
Leavenworth, Washington, a quaint Bavarian town that becomes a village of lights for Christmas. Experience over half a million lights in this magical Christmas display. Also, don't miss the carolers, Santa, and a full Christmas festival the first three weekends of December.
The convenience of spending the holidays in an RV means endless possibilities. You can visit the family, start a new family tradition, choose a destination or maybe do them all! However you are hoping to spend your holidays, make memories that will last a lifetime, and have a happy, stress-free holiday in an RV.
You might also enjoy: Las Vegas RV Roadtrip, The Magic City of Miami, Luxury Las Vegas Roadtrip
Follow us on facebook.com/usarvrentalscom or on Twitter @usarvrentalscom for promotions and exciting articles about life in an RV!
---
In 2019, Attractions, California RV Rentals, Cheap RV Rentals Los Angeles California, Cheap RV Rentals Orlando Florida, Florida RV Rentals, Las Vegas RV Rental Prices, Luxury RV Rentals, Nevada RV Rentals, One Way RV Rentals, Recreation, RV Rentals in Las Vegas, RV Rentals in Orlando, RV Resorts / Campgrounds, Washington RV Rentals, Weather / Climate
Posted December 20th, 2019
Comments Off

on Winter Holidays in an RV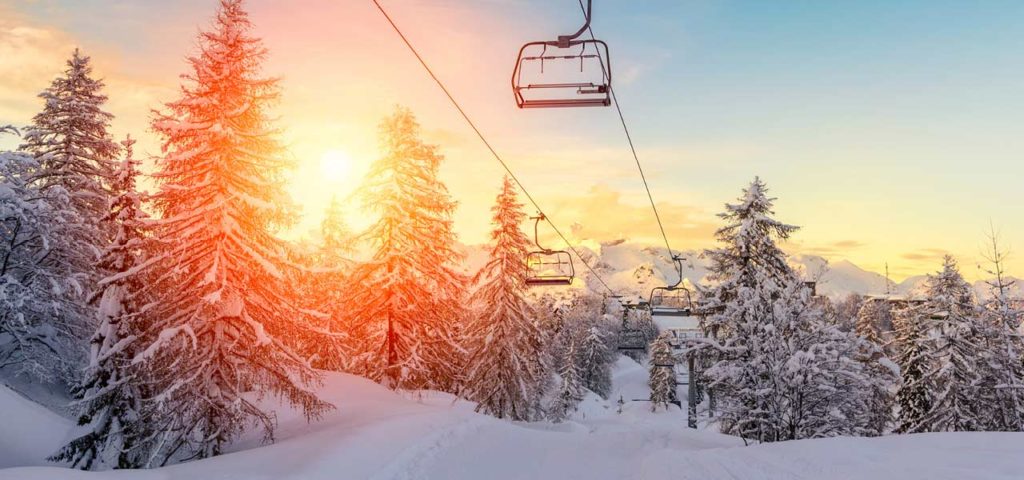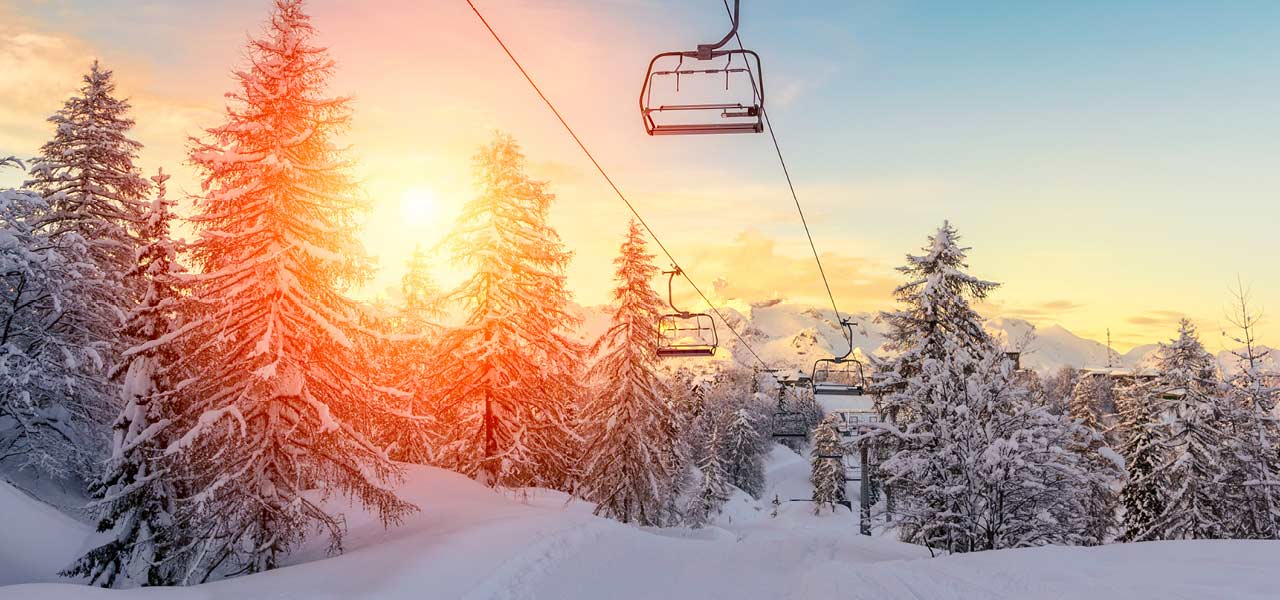 Tis the season to put the skis in the RV, chase the snow, park and stay at these great ski resorts. Spend the days skiing, and the nights staying in their onsite RV lots! Enjoy waking up in a cozy RV and being first at the mountain in the morning! We have compiled a list of our favorite stay and ski resorts for the best RV ski resort holiday experience.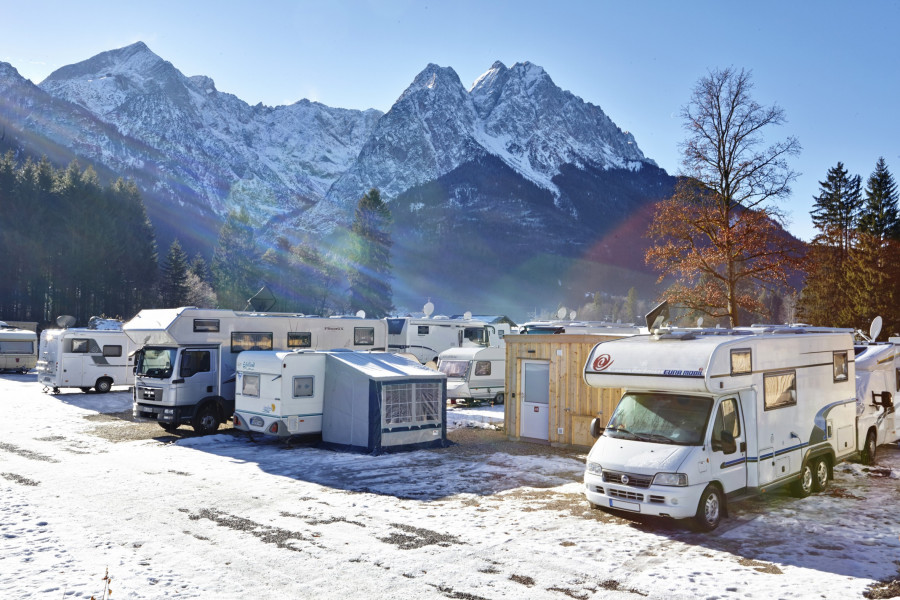 Crystal Mountain Resort, Washington
This RV friendly ski resort is top of our list! Located in the Mount Baker-Snoqualmie National Forest with breathtaking views of Mt. Rainier, get ready for an epic day of skiing! Crystal Mountain Resort is the largest ski resort in Washington State! Home to 2600 acres and over 50 named runs!
Park the RV at one of the 70 sites, about 35 sites have 50-amp hookups. The cost is $35 per night, except around Christmas when you have to purchase a 9-night block. The best part of setting up in the RV lot is the community of fellow skiers camping in their RV's, a great way to meet new friends, throw some high fives and cheers to the day.
Stevens Pass, Washington
Part of the award-winning Cascade Loop Scenic Byway, the drive alone will be awe-inspiring. Park the RV at Stevens Pass Ski Resort for a few days of epic skiing. With family-friendly groomed runs to big mountain bowls and chutes, this resort offers fun for every skill level. Open from 9 am-10 pm ski long after the sun goes down, with their night skiing.
The best place to spend the night at Stevens Pass is in the RV lot. Offering 60 RV sites, with plugins and an easy online booking system. A reservation is a must to score these great spots! The fee is $44 dollars to be part of the fun RV village at the base of this great ski hill.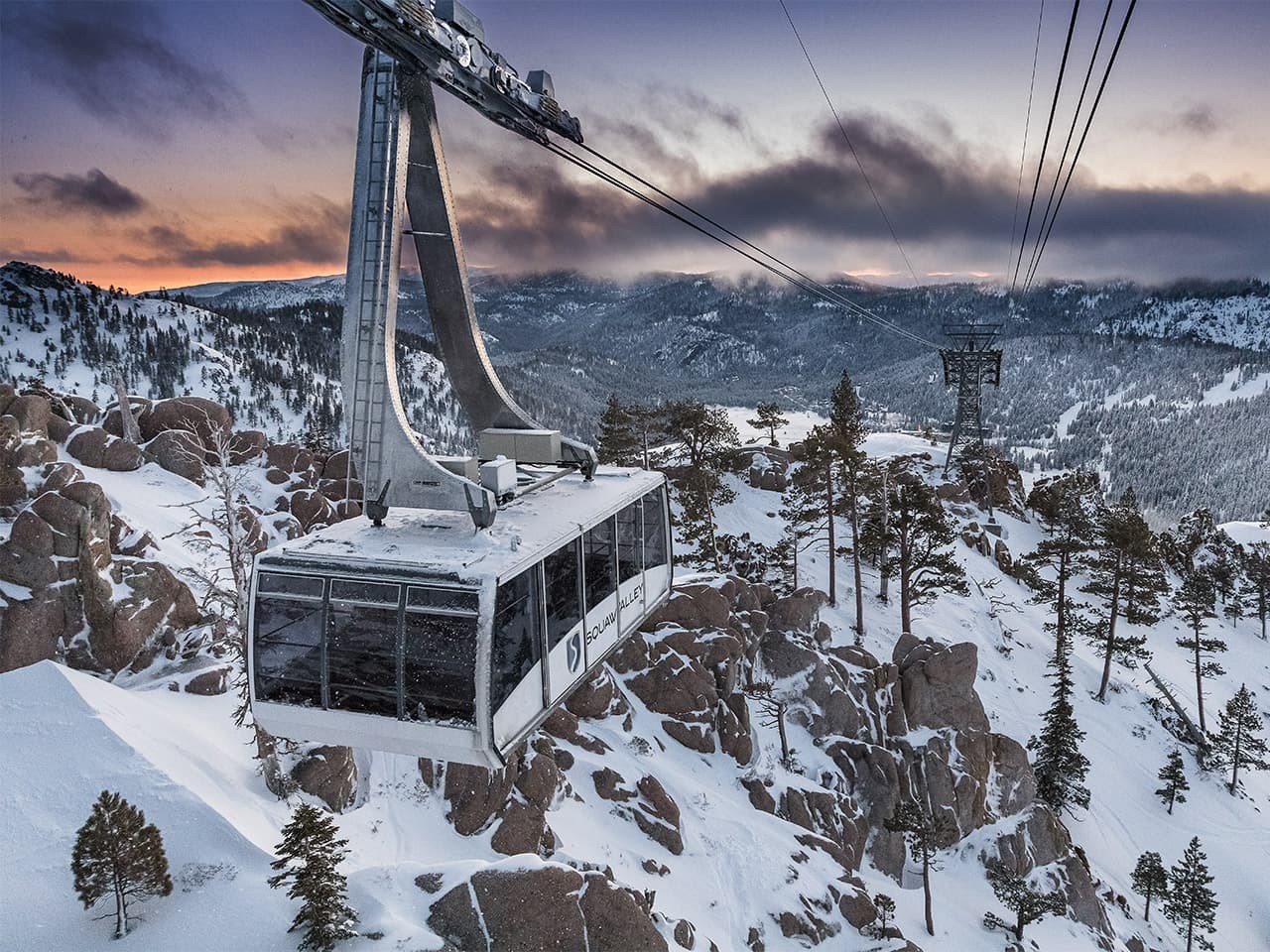 Squaw Valley Alpine Meadows Ski Resort, California
A premier ski resort, with over 6000 skiable acres, accessed by 42 chair lifts, spread across 8 beautiful mountain peaks. The Squaw Valley Alpine Meadows Ski Resort has the best skiing Lake Tahoe has to offer!  The most affordable way to stay in Tahoe is in an RV. The resort has limited RV parking on a first come first serve basis. Here there are literally no amenities, but the stay is free!!
Mount Baker Ski Area, Washington
The third highest mountain in Washington and known for its legendary snowfall. With accessible backcountry, and lots of natural terrain features Mt. Baker is a fun stop. Park the RV for free in select parking lots at Heather Meadows or White Salmon lots.
Willamette Pass Resort, Oregon
Willamette Pass: The first ten RVs to arrive get first dibs at electrical hookups. Otherwise, there is an overflow lot with no hookups. Stay for up to 7 days at $20 a night with hookups and only $10/night without. With big vertical, night skiing, and cross-country ski trails this hill is fun for everyone!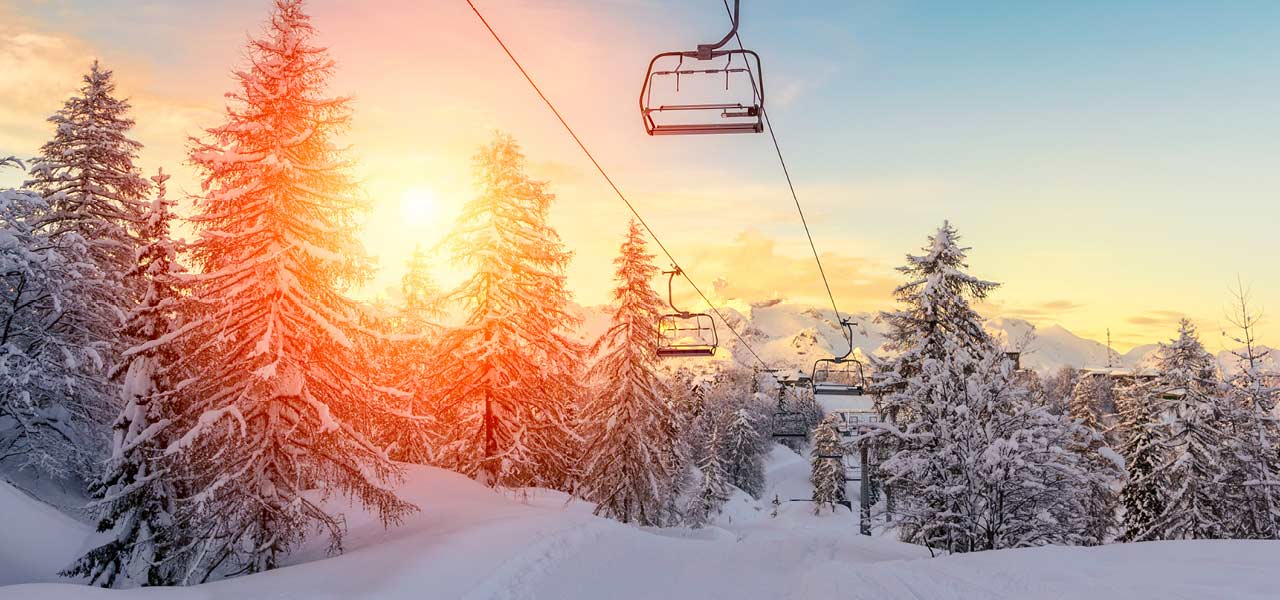 Book your RV now for the most affordable and convenient way to chase the snow this winter. Ski trips don't get better than sleeping right at the foot of the mountain! Ski and stay at these resorts and many more, for your epic winter ski holiday!
Follow us on facebook.com/usarvrentalscom or on Twitter @usarvrentalscom for promotions and exciting articles about life in an RV!
---
In 2019, Alaska RV Rentals, Attractions, Cheap rv rentals, Cheap RV Rentals New York City, Discount RV Rentals, Long Term RV Rentals, One Way RV Rentals, Recreation, RV Rental in USA, RV Rentals in Denver, RV Rentals in Portland, RV Rentals in Salt Lake City, RV Rentals in Seattle, Weather / Climate
Posted November 25th, 2019
Comments Off

on Best Ski Resorts to Stay in an RV this Winter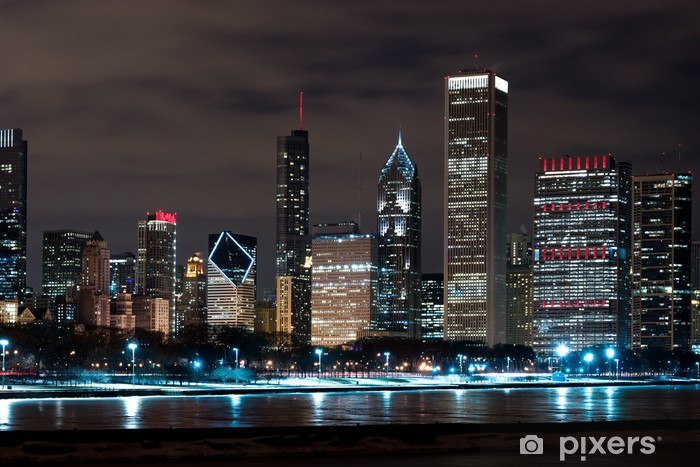 Drive into Chicago during sunset to capture the magnificent skyscape and experience Chicago in an RV! One of the largest cities in the world, Chicago offers a little something for everyone.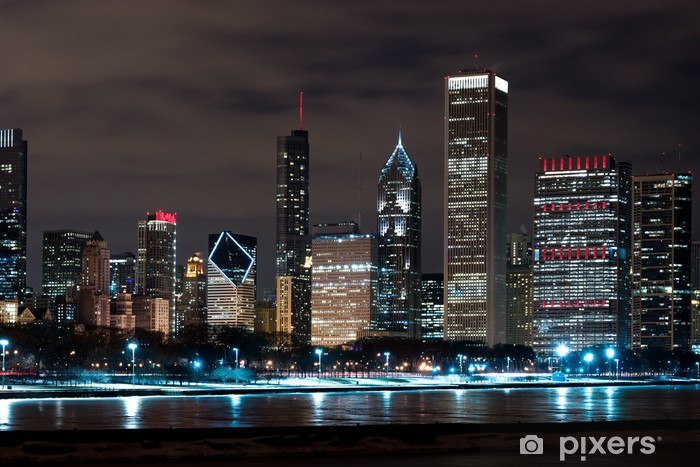 The Foodie
Chicago Style Hotdog:
It wouldn't be a trip to Chicago without an authentic Chicago style hotdog! Get the best in the city at Portillo's! Experience this perfect dog fully loaded with all the fixins in a perfectly steamed poppy seed bun.
Deep Dish Pizza:
This city is famous for its Delicious deep-dish pizza! Extra deep means extra room for cheese, sauce and extra toppings! Try Chicago's best deep dish pizza at  Pequod's Pizza. Wash it down with their own seasonal craft beer!
For the Architect Lover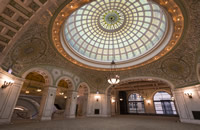 Opened in 1897 and noted as a Chicago landmark and is the city's official reception venue. Take the free afternoon tour and admire the stunning 38-foot-diameter mosaic glass dome.
Comprised of two iconic buildings, both glazed in terra-cotta, they gleam in the city lights all hours of the day. Walking through the center doors brings you to a secluded park area along the Chicago River. Also, leading to the entrance of the Chicago Riverwalk.
For the Sports Fan
Spend the afternoon with 61,500 other NFL fans at Soldier Field. Home to the Bears feel the energy of the game at this luxury stadium offering all the food, drinks and souvenirs you need to make this an experience you won't forget.
There is no better way to spend an afternoon then at the ball park. Cheer for the home teams as you indulge in the many classic snacks. Don't forget to order a craft beer and heat to your seat in the Guaranteed Rate Field and watch our favorite game.
For the Beach Lover
One of Chicago's most popular beaches relax and watch the waves or watch the many joggers, rollerbladers and bikers cruise by on the Lakefront Trail. Many options to rent kayaks, SUPs, jet ski rentals. Relax in the sun and sand and take in the city Skyscape or play a round of volleyball.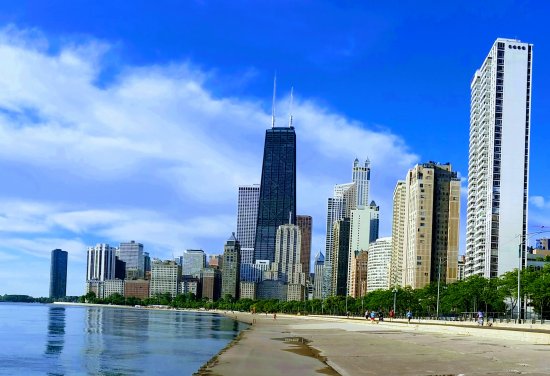 Relax in the sand, spread out a blanket for an afternoon picnic, go for a swim or people watch. Close to downtown and the Magnificent Mile, this beach gives you an up-close view to some iconic Chicago buildings from this scenic beach.
Whatever your heart desires, this city has it! Pack the maps, rent your RV and get this fun city adventure started!
Follow us on facebook.com/usarvrentalscom or on Twitter @usarvrentalscom for promotions and exciting articles about life in an RV!
---
Comments Off

on Chicago a Little Something for Everyone!