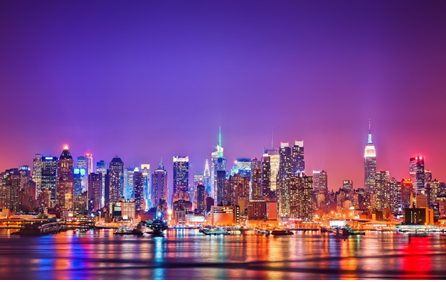 Lookup in awe at the city that never sleeps, where you can span continents of cultures in one day, experience Broadway, world-class comedy, rich green space and everything in between. While you may not think of camping in New York City, it is the ultimate way to get the best of everything this exciting city offers.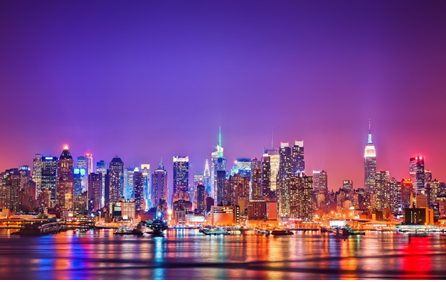 With ample RV parks to pick from get ready to take a bite out of the big apple! New York City is divided into boroughs all offering a different version of the city. In your USA RV holiday home, take in the scenery as you conveniently drive across the city and spend a day or two exploring each area. Here are a couple of RV Campgrounds to get your planning started:
The best way to experience the true excitement of NYC is to walk the streets. Park the RV for a couple of nights and escape driving in the infamous NYC traffic, don't worry about paying for parking or expired meters. This campground is within walking distance to:
The Manhattan Ferry gives you easy access to: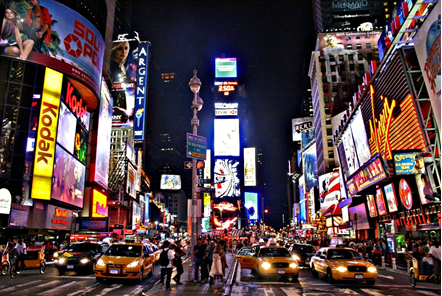 Drive across the iconic Brooklyn Bridge and soak up the NYC scenery, grab a slice of famous Brooklyn pizza as you head to Floyd Bennett State Park. Park the RV at these beautiful waterside sites to offer you best option for NYC: access to all the hustle and bustle of city excitement with a serene natural setting for your return. Have an authentic NYC experience and jump on the subway to check out these must-see sights in Brooklyn: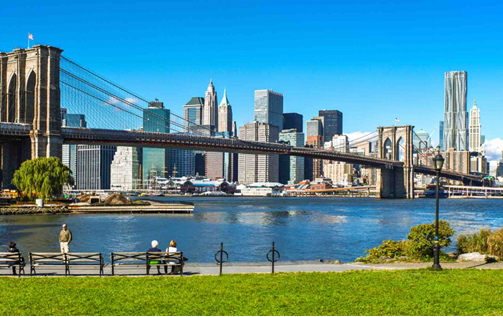 Submerge yourself in the NYC culture, ride the subway, walk the streets, and feel the city excitement. Buy some NYC bagels and save a couple of bucks by having breakfast in your RV. Take in the best the city has to offer with the peace of returning to the comfort and quiet of your RV! With your USA RV rental the options to explore this magnificent city are endless.
Follow us on facebook.com/usarvrentalscom or on Twitter @usarvrentalscom for promotions and exciting articles about life in an RV!
---
Comments Off

on RV Camping in New York City!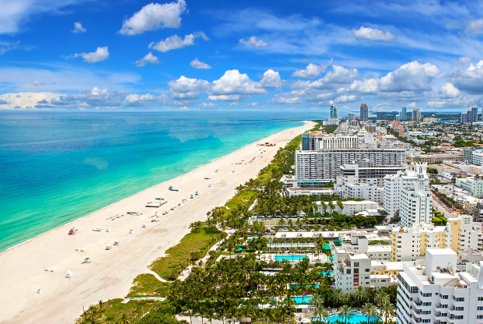 Known as "The Magic City" Miami is a vibrant mosaic of different cultures, pristine beaches, world-class dining, and a lively arts scene, all surrounded by subtropical wilderness! Get a taste of Miami with these must-see neighborhoods on your RV trip in Miami:
Little Havana
Created by Cuban exiles in the 1960's this neighborhood transports you to the Cuban capital! Order a Cuban coffee and stroll the streets to experience Latin American culture; smell fresh tobacco from the authentic cigar shops, explore Latin American art galleries, the Cuban Walk of Fame and enjoy the local bakeries and Cuban restaurants at every corner.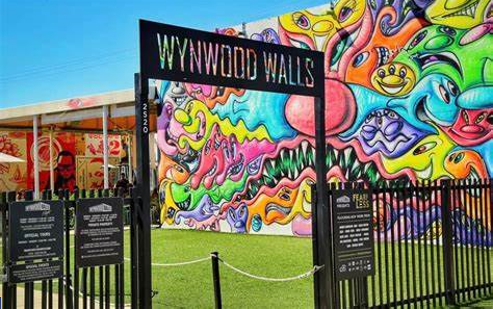 Wynwood
A must-see international destination, Wynwood Walls is an explosion of art! Colorful murals transform old warehouses into 80, 000 square feet of an urban art masterpiece. With major art events coming and going, the area is always growing and changing. Stroll through the bright colored art display, find funky souvenirs and check out the local shops scattered throughout the area.
Mid-Beach
Know for amazing sandy beaches, incredible restaurants and Miami style nightlife, a day in this neighborhood will fill you with lasting memories. Spend the day playing in the sun, do some world-class shopping and treat yourself to one of the many incredible restaurants for dinner. After dinner head to the Faena District, to experience the artistic soul of the region with the Summer Jazz series highlighting some of the best international Jazz musicians.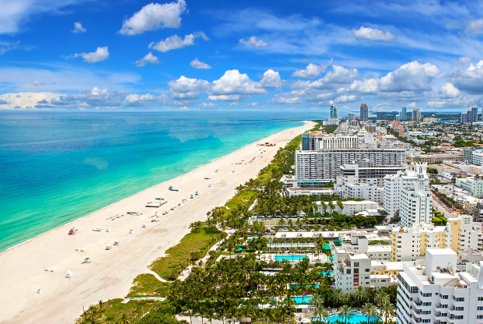 South Beach
Day or night this world-renowned beach has an eclectic mix of irresistible shopping, restaurants, and galleries all amidst iconic art deco buildings. The skyline, sandy white beaches and clear blue water of South Beach is on all the Miami postcards! Stroll the streets to take in the old Spanish style architecture, stop for a cold beverage and Miami ambiance at the classy Juvia restaurant with an amazing cocktail list and matching view of the city!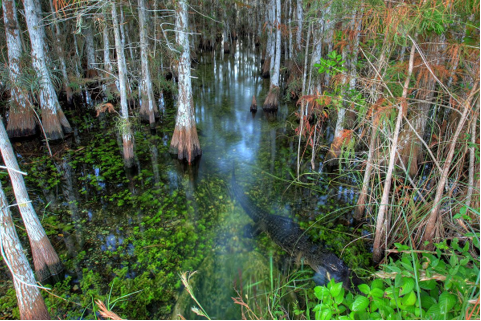 Everglades
Get the RV ready, and head to the edge of the city to the subtropical wilderness of the Miami's Everglades. The untouched oasis is home to alligators, tropical plants, over 200 bird species, turtles and other exotic wildlife. With the convenience of your RV take in the hiking, and bird watching as you enter the park. Get the full experience with a guided airboat tour, cruise through the scenic  Ten Thousand Islands Mangrove Forest, and with more alligators per acre than anywhere in the world, view the magnificent reptiles in their natural environment. It might be warm out, but swimming is not recommended! J
Book your RV now and start planning your trip to this "Magic" glimmering mosaic of entertainment, fine dining, subtropical wilderness and pristine white sandy beaches.
Follow us on facebook.com/usarvrentalscom or on Twitter @usarvrentalscom for promotions and exciting articles about life in an RV!
---
Posted October 10th, 2019
Tags Beach, best beaches, cuban coffee, culture, Everglades, Florida, Little Havana, Miami, rv, Wynwood
Comments Off

on The Magic City of Miami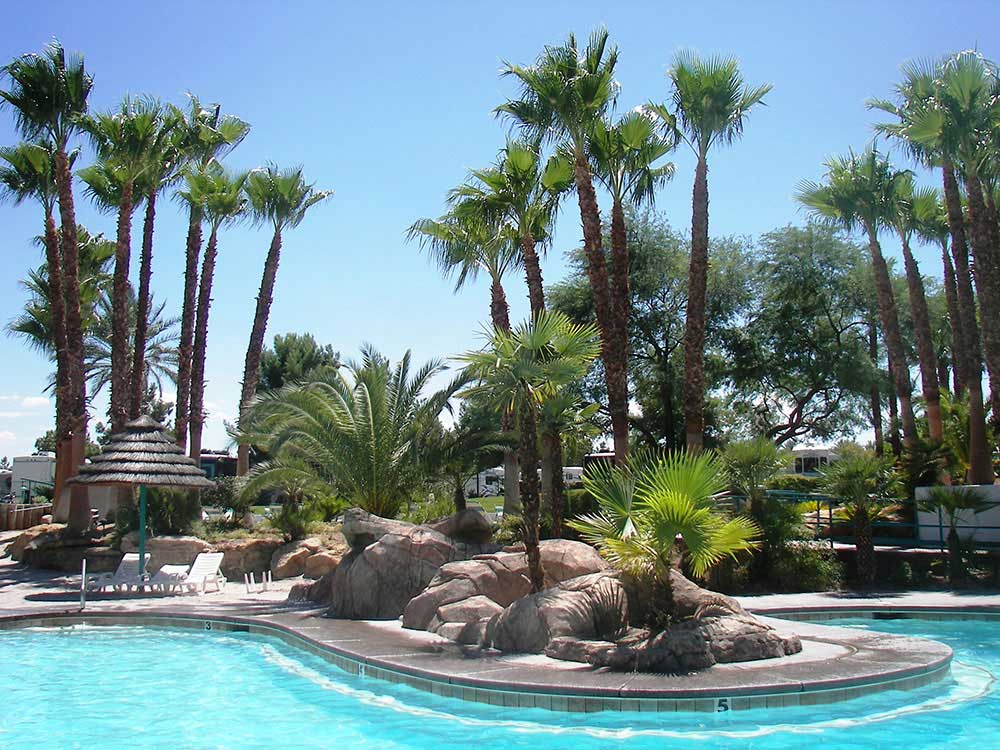 Nevada is the perfect place for a road trip. From the Grand Canyon to the Hover Dam and everything in between. Las Vegas offers so much for the RV enthusiast as well. It's not all about hotels. Staying in Vegas in an RV offers up a whole different world. So we've put together our favorite places to stay and do for the ultimate Las Vegas RV road trip. Plus with camping access near Las Vegas means that you'll have quick access to the Strip and the outdoors like Red Rock Canyon or Lake Mead National Recreation Area.
With temperatures in the low 60s and over 300 days of sunshine the weather is prime for camping, five-start dining, world-class shows, endless slot machines and an early afternoon tennis match or two. The options are up to you.
Where to stay:
Check out the app The Dyrt. They have the most campgrounds in an camping app and make it easy for you to find what you're looking for.
For walkability to the strip: The Circus Circus RV Park
If you're looking to stay right on the strip during your road trip, look no further then the Circus Circus RV Park located right on Las Vegas Blvd. Amenities include grass, patios, free wifi and more.
For a luxury full service experience: The Oasis Las Vegas RV Resort
For something a little bit of luxury the Oasis offers a concierge service to help you book tickets, tours, reservations and more. Sites can come with decorative fencing, BBQ pits and grassy spaces.
For on-site entertainment: Las Vegas KOA at Sam's Town
With bowling lanes, big screen theatre, restaurants, buffets and so much more. After you've had your full of Sam's Town catch a free shuttle down to the strip.
For something simple and affordable: Arizona Charlie's Casino East RV Park
Just 7 miles from the Las Vegas Strip. The park was recently renovated and is just walking distance from a casino, restaurants, gambling and swimming pools to cool off.
Follow us on facebook.com/usarvrentalscom or on Twitter @usarvrentalscom for promotions and exciting articles about life in an RV!
---
Comments Off

on Las Vegas RV Road Trip