Rent an RV and drive through the desert in Nevada, "The Silver State". Nevada RV rentals are extremely popular because of the diversity in vacations one can have in the state of Nevada.
Nevada RV rentals are favored because of Nevada's brilliantly glittery resorts, small-town festivals, scenic attractions, man-made wonders, highways, and fascinating official byways.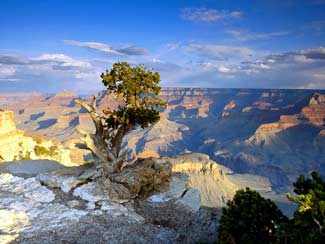 The variety for RV rental fun is neverending, especially with the 24-hour entertainment. Drive your Nevada RV rental into Area 51, "The Loneliest Road in America" or "The Extra-Terrestrial Highway" (Highway 50), visit the Hoover Dam that powers Las Vegas' lights, see the authentic pyramid at Pyramid Lake, or go to some unique events like camel racing and cowboy poetry. Take your Nevada RV rental to the lively casino cities or travel into the isolated wilderness where you'll discover hundreds of remote mountains.
Although the main thing on your mind may be a Las Vegas RV rental because of the casinos and shows, don't forget that Nevada is centrally located to some spectacular National Parks like Yosemite, The Grand Canyon, Zion, Bryce, and Death Valley. Your Nevada RV rental vacation will be fabulous if any of these parks are visited because they have some of the most beautiful scenery in the USA.
Mining heritage is deeply engrained into Nevada's history. Take your Nevada RV rental to Tonopah, home of the first significant discovery of silver in Nevada. You could then take your Nevada RV rental over to Barrick Goldstrike Mine and tour one of the largest mines in North America. If you're still looking for more, drive your Nevada RV rental to Rhyolite. Not only is Rhyolite scenic and accessible, but it is also the most well-preserved ghost town in all of Nevada.
RV rentals in Nevada often find their way toward the Las Vegas Air Show, Aviation Nation. Aviation Nation is at the Nellis Air Force Base in Las Vegas and is a two-day event. It is one of the most distinct air shows in the USA and one of the largest public events in Nevada.
See our RV rentals in Nevada.