Chicago, also known as the Windy City or Chi-town, received the Travellers' Choice award from Trip Advisor. This city has plenty to do and is in a great location to start your North America RV trip as it gives you close access to the US and Canada. Don't forget to discover Chi-town before continuing on your road trip. These are our five favorite things to do in the Windy City:
SkyDeck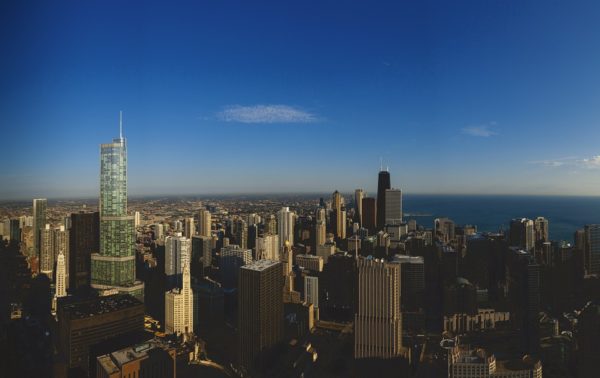 If you arrive in Chicago on a clear day, this should be your first experience. The tallest building in the western hemisphere offers views from the 103rd floor. What's unique about this is the glass cubicles that you walk out onto and you can see the four states around Lake Michigan. This is a guaranteed way to conquer your fear of heights and should not be missed.
Museum of Science and Industry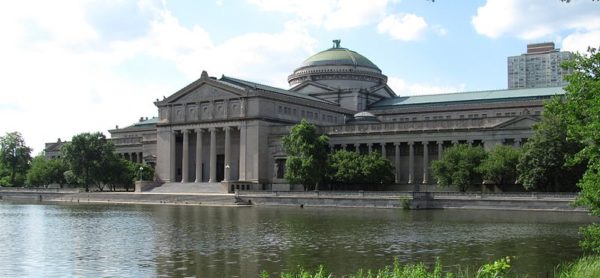 MSI Is the biggest science museum in the western hemisphere and there is plenty to see and experience! One of the most favored exhibits here is a German submarine that was captured during WW2. There is also a model railroad, a life-size coal mine replica, and Apollo 8. With over 2,000 exhibits, at least one full day is required here to do it justice.
North Avenue Beach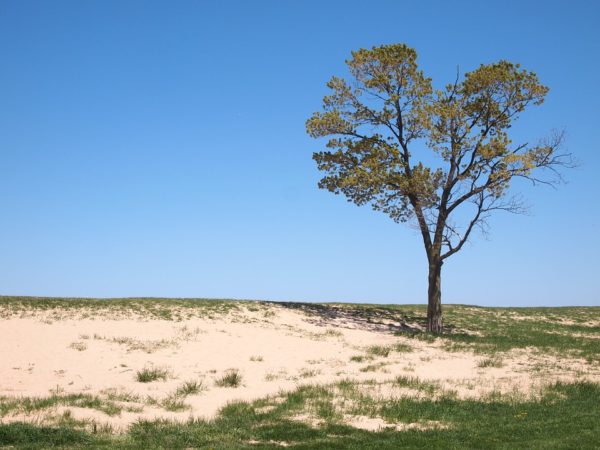 North Avenue Beach is on Lake Michigan. If you want a break from sight-seeing and city driving, enjoy a picnic here and people-watch until your heart's content. Rent a bike to take along the riding paths, or join in a game of beach volleyball.
Michigan Avenue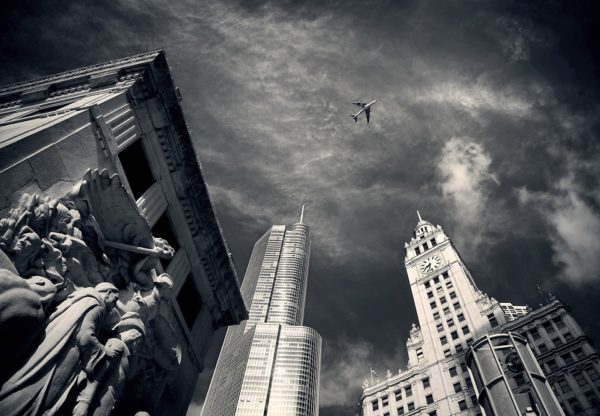 Catch a trolley to Michigan Avenue after spending the morning at a nearby attraction such as Lake Michigan or Navy Pier then stretch your legs while taking in all Michigan Avenue has to offer. Cross the Chicago River, window-shop, pass landmark buildings and dine.  Make sure to get a picture by the river on Michigan Avenue when it starts getting dark for a beautiful backdrop of lit-up skyscrapers reflecting on the water.
Grant Park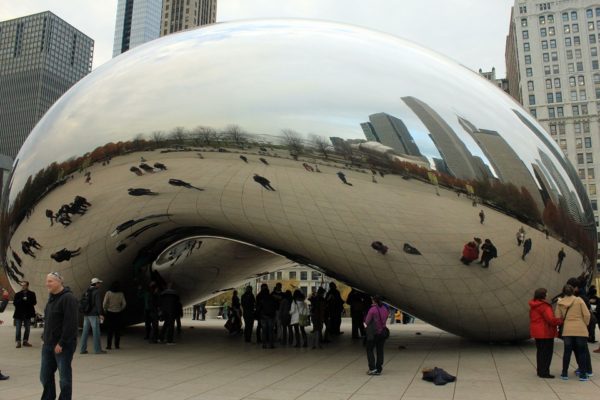 Grant Park is Chicago's version of Central Park, and is known as Chicago's 'front-yard'. The Park is huge and offers many attractions such as Buckingham Fountain. One of the world's largest fountains that has delightful water shows and nightly light shows from April-October. The second largest art museum in the country, the Art Institute of Chicago is also in Grant Park.
Millennium Park is about 25 square acres on the northwest side of Grant Park, it contains a music pavilion and a Ferris Wheel and was constructed to celebrate the second millennium. This section of Grant Park is known for being extremely well laid out with a Play Garden for kids and art structures to entertain the grown-ups. Cloud Gate, a famous art structure, is in Millennium Park.
You may have heard that Chicago has a fierce rivalry with the Big Apple for best pizza but Chicago is also known for its variety of ethnic foods. As a 'city of neighbourhoods', each neighbourhood has different specialties to tease your taste buds! Besides the food, Chi-city has very approachable locals and with museums to beaches to parks to events, the city has lots to keep you entertained.
Use our quote program at the top of this page to browse and compare prices on luxury RV rentals and motorhomes in Chicago. For one-way RV Rental options, choose your ideal pick-up and drop-off locations from the drop down menus.
To keep updated on RV deals and for travel inspiration, follow us on Facebook & Twitter
Happy Travels!
Tags: chicago motorhome, grant park, Michigan avenue, museum of science and industry, north america rv roadtrip, north avenue beach, rv chicago, skydeck