Renting an RV and hitting the open road is a dream for a lot of people. Why not make this the year you act on your dream and rent an RV from Los Angeles or San Francisco. California has lots of great places to visit, but if you want to get away from the hustle of everyday life try a road trip to one of the California National Parks.
Yosemite National Park
Yosemite National Park is located in the Sierra Nevadas and became protected land in 1864. In the park, you can see the power of the glaciers as they smoothed and shaped the granite rock. The drive to Glacier Point is almost as spectacular as Glacier Point itself. Take your RV rental to the Point or park at Badger Pass and take a shuttle to the top. Other must-sees in Yosemite are Tioga Pass, Yosemite Falls, and Halfe Dome.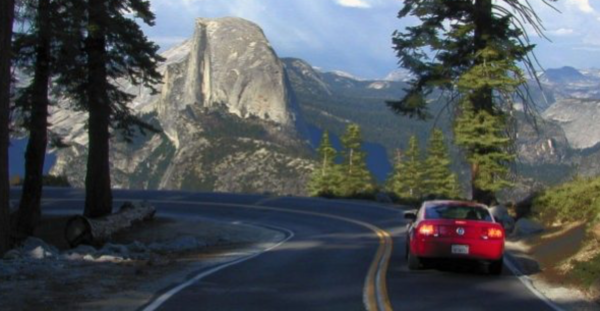 Sequoia National Park
Located south of Yosemite is Sequoia National Park.  Here you will see the giant sequoia trees including General Sherman, the largest tree on earth (by volume). While there take a tour through Crystal Cave, visit the Giant Forest Museum, and stop for pictures at Tunnel Log.
Joshua Tree National Park in southeastern California is the meeting place of the Mohave and the Colorado deserts. Along with the Joshua Trees themselves you can see the wonder of nature as water has eroded the rocks in this park. Must see locations are Scull Rock, Barker Dam, Mecca Hills, and Cholla Cactus Garden.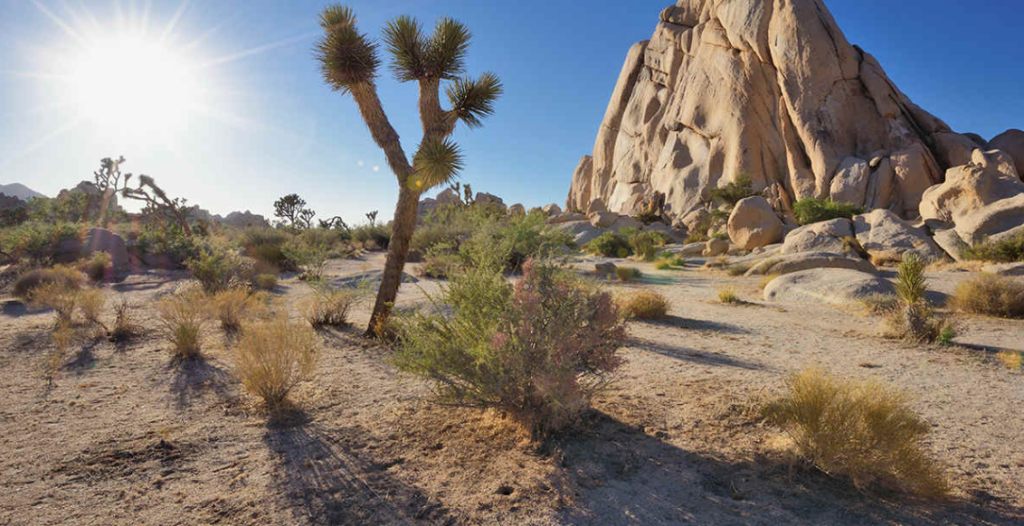 Kings Canyon National Park
Kings Canyon National Park is located next to and connected to Sequoia National Park. This park is one of the least visited parks due to its lack of roads, it was decided to leave this park as untouched as possible. Most of the park can only be access by overnight backcountry hiking. There are things that you can see without an overnight pack, like Boyden Cavern, Grant Gove, and Kings Canyon Scenic Byway that follows along Kings Canyon.
Death Valley National Park
Death Valley National Park unlike its name sounds is a beautiful desert filled with surprisingly beautiful and vibrate places, but visiting this park in the offseason is much more enjoyable. October through May is the perfect time to visit Death Valley and the temperatures are much more tolerable. Beside RV rental companies will not let you take their RVs into Death Valley in the summer months.
Lassen Volcanic National Park
Lassen Volcanic National Park is located 50 miles east of Redding California. The world's largest volcanic dome lies here. Discover the earths healing powers as you see the devastation that occurred in the 1915 volcanic eruption and how now the flora and fauna flourish between the rocks of the hardened lava. There are 150 miles of trails to explore through this park for all skill levels.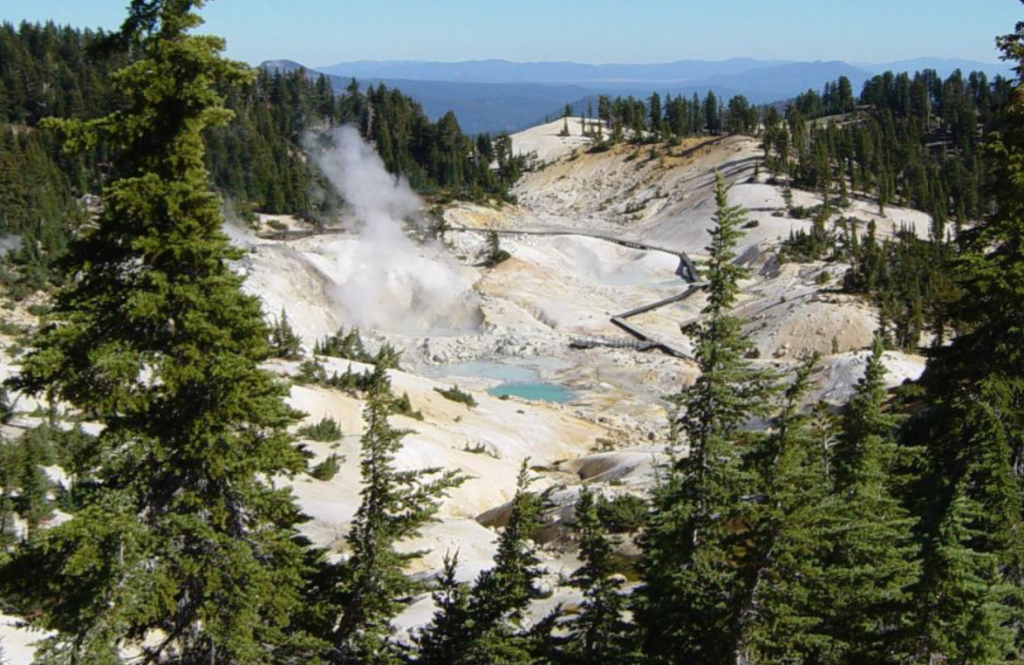 There are many more national parks to visit in California, so get out your calendar and start planning next year's family RV rental vacation in California or be spontaneous and rent an RV for this weekend and see where the road takes you.
Tags: California national parks rv rentals, california rv rentals, Rving California national parks